Agribusiness Innovation Hub - iHub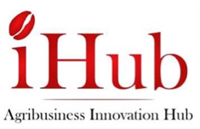 Country: Ghana
Type of organisation: Association
Role in the project: iHUB will be heavily involved in the implementation of the BIO4AFRICA case study in Ghana and the validation of technologies outputs, running a  series of feeding trials with a view to thoroughly assessing the potential of products produced by the green biorefinery during testing . They will also support local awareness raising activities, by exploiting their extensive local networks of farmers, nomads, and agricultural companies etc.,
The Agribusiness Innovation Hub – iHub provides a large number of programmes within agricultural innovation, including agribusiness extension services, coaching and mentorship, apprenticeships, enterprise development, boot camps and so on.  The Agribusiness Innovation Hub  offers its services to clients in Kenya, Uganda, Senegal, Cote d'Ivoire, Senegal, Burkina Faso, and Nigeria in collaboration with its business development partners.