Barcelona Plataforma Empresarial S.l.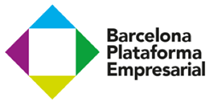 Country: Spain
Type of organisation: SME
Role in the project: BPE is WP6 leader, responsible for capacity building and business support activities. BPE will also contribute to designing and managing a tailored training programme for African organisations and an acceleration programme to foster bio-based entrepreneurship amongst farmers and rural communities.
BPE is a business growth, competitiveness, internationalisation and business support consulting company, established in 2012, that focuses its activities on: (i) business model review, (ii) establishment of growth strategies, (iii) design and implementation of international plans, (iv) generation of innovative projects, (v) entrepreneurial innovation, (vi) economy projects with social impact. BPE runs the accelerator Fledge_ Barcelona, part of a global network of conscious companies accelerators and seed funds, that help entrepreneurs create impactful companies and co-ops at scale through short, intense programmes filled with education, guidance, and a massive amount of mentorship.