Fundacion Corporacion Tecnologica De Andalucia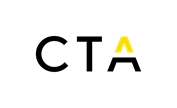 Country: Spain
Type of organisation: Non-profit foundation
Role in the project: CTA will create a catalogue of relevant bio-based technologies useful for the replication in the region, through desk research and interviews.
Fundación Corporación Tecnológica de Andalucía (CTA) is a regional public-private partnership (PPP) that was created in 2005 as a joint effort of Andalusia regional government and a group of key companies to trigger innovation activities performed by the Andalusian private sector and to connect these activities with academia and society, supporting public bodies' innovation policy implementation and promoting world-class R&I in a transition region. Currently, CTA is owned by more than 150 companies, 70% of them SMEs, in 7 main European industrial priority sectors: ICT, Aerospace and productive processes, Agrifood, Biotechnology, Building and civil engineering, Energy and Environment, and Leisure and Tourism. CTA's main activity during these years has been advising, mentoring and funding innovation projects led by companies and with a clear and measurable market application being therefore deeply embedded in the productive system. For the past 12 years, more than 600 projects have been supported with a total investment of some €160 million, having a leverage effect to mobilise additional private investment of ca. 460 M€.