Sustainable Innovations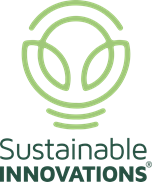 Country: Spain
Type of organisation: SME
Role in the project: Sustainable Innovations will be responsible for mapping needs and challenges of farmers and rural communities in Africa by conducting desk research and guiding local partners in interview-based surveys. Sustainable Innovations will also identify and map financing from both the public and private sectors and provide information about the investments needed for replication of BIO4Africa business models.
Sustainable Innovations is a Spanish consultancy company that provides innovative services to a wide range of sectors throughout Europe: bio-based industry, renewable energy, or advanced materials, among others. The capabilities that SUSTAINABLE INNOVATIONS offers are structured around three main pillars that serve as a bridge between the conception of innovative ideas and the market: Innovation Management, SMEs and start-ups services, and Capacity Building. Our main asset is the highly qualified team of engineers, environmentalists, communication experts, and business strategists who work with us.