3rd IAHR Young Professionals Congress 29 November - 1 December 2022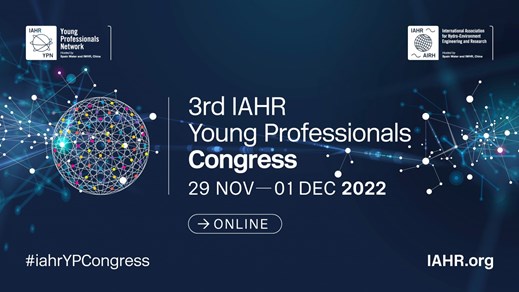 The IAHR Young Professionals Congresses give young professionals, researchers and students the opportunity to present their work and access mentoring from leading global experts.
We are delighted to announce that a record 136 abstracts have been received for the 3rd edition of the IAHR Young Professionals Congress! The International Scientific Committee comprises 61 experts from the different technical areas and help to review submitted abstracts, chair the Congress sessions and provide mentorship to all participants.
Main congress themes:
Hydraulics
Hydro-environment
Innovation and professional development