Biennial Africa Climate Smart Agriculture Stakeholders Conference 14-16 September 2022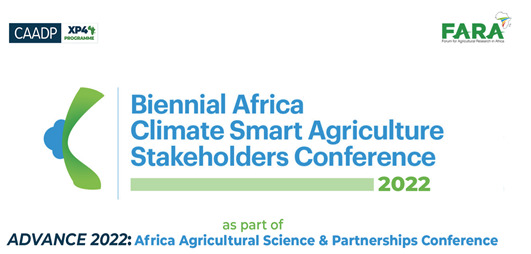 The 2022 conference will provide opportunities for researchers, academics and students to share their research findings. The conference is an international platform for engagement, discussions and joint planning on dealing with climate change to boost food production in Africa. 
Hosted by FARA and partners, the physical event will be held in Accra, Ghana. Online participation will be possible via Zoom.
Conference theme: Introspection on CSA actions to strengthen accountability, resource use and impact in Africa
Find more information here