Agri-food waste is a hidden resource for circular farming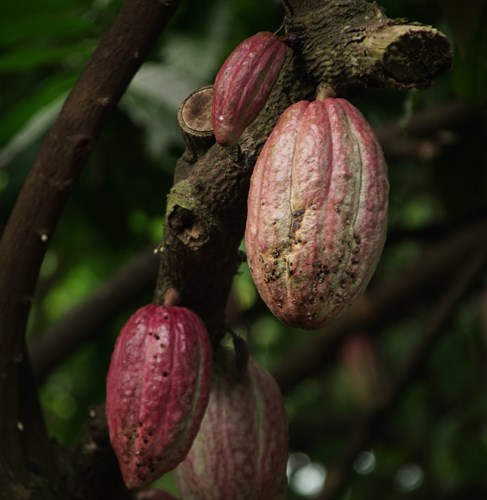 Bio4Africa maps farm residues that could become new high-value products for smallholder farmers
African agri-food production is a great source of stalks, husks, leaves and other side streams that are either widely underutilised or discarded as waste. But, with the right technology, many of them could be used as feedstock for creating new high-value products.
Karabole Research & Resource Center (KRC) has worked with several BIO4Africa partners to map agricultural side streams in Côte d'Ivoire, Ghana, Senegal and Uganda, where new bio-based technologies will be tested at eight sites.
The result is an inventory of biomass that could be used as feedstock in small biorefineries in rural Africa.
Opportunities for feed, fertilisers and fuel
Among the side streams, several herbaceous and woody legumes have been selected due to the high protein content of their leaves. Tests will assess the potential to extract this protein for use in livestock feed.
Maize and millet stalks and the shells of peanuts, cashews and palm kernels are suitable feedstock for pyrolysis, which can turn dry biomass into biogas and biochar. While biogas can be used to generate electricity or turned into liquid fuel for transport, biochar has a range of uses in water filtration or as a fertiliser, for example.
First step in a long process
Ronald Buwa, biorefinery research associate at KRC, has led the feedstock mapping task.
"This is just the beginning of a long process of value chain research and innovation. The inventory provides the basis for developing technology that can unlock the hidden value of each feedstock," he says.
During the BIO4Africa project, the test sites will evaluate opportunities to utilise a wide range of local feedstock sources in circular farming.
Subscribe to our regular BIO4Africa new updates.
Feedstocks with potential
The BIO4Africa feedstock inventory is an overview of biomass side streams from agri-food production in rural Africa. Potential feedstocks for biorefining include:
Crop residues, such as corn, yams, cassava, cassava skin, cocoa, sweet potato and legumes
Straw, rice husks, empty cocoa shells, palm seed fibres and palm shells
Peanut shells, cashew hulls/apples, cashew nuts