Let the tests begin with validated technologies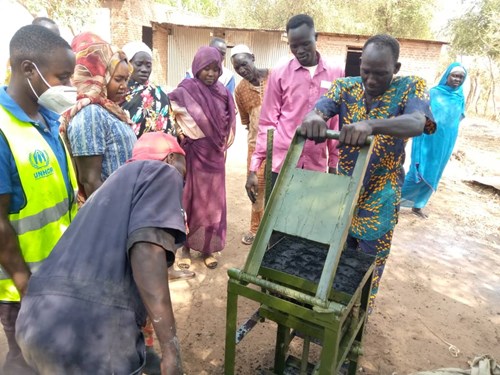 BIO4Africa presents an impressive line-up of bio-based technologies in its online catalogue
More than 70 bio-based technologies hold a wealth of opportunities to support African smallholder farmers with new production methods for a circular bioeconomy. Described in the new BIO4Africa catalogue, they are ready to match and test with locally available feedstocks.
"All the technologies have been validated by experts in bioeconomy and rural Africa," says Marta Macías Aragonés from CTA, the BIO4Africa partner that has led the compilation of the technology catalogue.
"The idea is to provide a resource for farmers and farmer cooperatives that want off-the-shelf solutions that are ready for implementation and for technology developers, who are looking for new R&D opportunities or synergies.
"The catalogue is also useful for policy makers, who seek information about trending technologies that require incentives to encourage uptake."
Criteria for technology selection
Prior to selection, the technologies were evaluated against a series of key criteria, such as the cost of investment and operation, the technical skills required of local farming communities and their suitability for small-scale applications. Other important considerations included feedstock availability and transportability and the market potential of the final product.
However, as Marta Macías Aragonés points out, considerable work lies ahead before most of the technologies can be put to use.
"Sustainability and environmental impact assessments are among the important next steps. In some cases, the technologies are still at an early stage of development. Further R&D and trials are necessary to raise their maturity level."
Survey remains open
All the technologies in the current catalogue have been identified through a BIO4Africa survey and interviews. The catalogue will be updated with additional technologies twice a year. To support these updates, the survey will remain open for the duration of the project.
Overview of technology categories
In order of increasing complexity:
Physical (pre-) treatments

Briquetting and pelletising for optimised transport and storage
Drying of fruit, waste etc.
Grinding, milling

Biological treatments

Composting technologies for biofertiliser production
Fermentation/digestion of wet biomass/crop residues/manure and waste, typically producing methane gas and biofertiliser
Moulding for biofibres or plastics

Cascade processing/refining

Complex refining process to produce protein, biopolymers, biopesticides, feed, syngas, biodiesel, etc.

Thermo-chemical

Pyrolysis and carbonisation to produce syngas and/or biochar
The technology catalogue was prepared by BIO4Africa partners CTA, Q-PLAN, MTU, iHub, AFAAS, AATF and Food & Bio Cluster Denmark.