Knowledge and capital will fuel the bio-based transition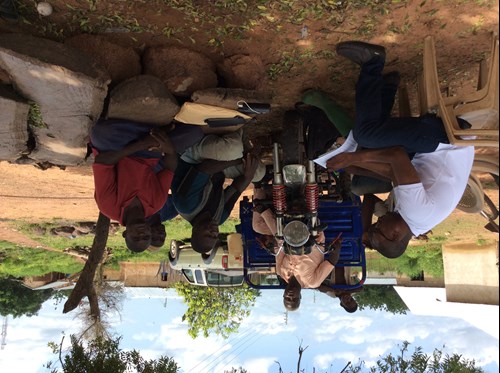 The BIO4Africa survey of smallholder farmers has mapped needs, challenges and opportunities
Smallholder farmers in Africa need more knowledge and better access to capital to adopt and upscale sustainable, bio-based technologies. According to a new BIO4Africa survey, these are the biggest barriers to unlocking the value of local biomass resources and enabling farming communities to improve their livelihoods.
The survey of smallholder farmers is one of the initial BIO4Africa milestones. Over six months, more than 150 interviewees described their everyday needs and the obstacles to using bio-based solutions across target communities in Uganda, Senegal, Ghana and Ivory Coast.
High interest, many challenges
Interest in bio-based solutions is high, with several farmers already using compost and bio-fertilisers. Others have tried briquetting and anaerobic digestion, for example. But, to take the next steps towards wider implementation, farmers need more knowledge about the long-term viability and capabilities of bio-based technologies – and they need more capital upfront.
Farmers also highlight the need for effective supply chains that can bring new products to market at a competitive price. Logistics, transport and inadequate business models are other challenges that restrict their bio-based transition.
Opportunities with crop residues
Many of the farmers interviewed have mixed crop and livestock farms, where there are great opportunities to improve the use of crop residues for fodder. Chickens, cattle, pigs, sheep and goats are the primary livestock. Their crops range from annual grain crops, such as maize, rice and legumes, to perennials, including coffee, cashew, papaya, cocoa and rubber.
To stimulate the move towards profitable circular business models, local demonstrations of bio-based technologies, knowledge-sharing events and supranational initiatives such as BIO4Africa will play a key role in the years ahead.
The smallholder farmer survey was led by BIO4Africa partners Sustainable Innovations and AATF, with active local support from UASZ, AFAAS, INP-HB and SavaNet-Ghana.
Subscribe to our regular BIO4Africa news updates.